Testimonials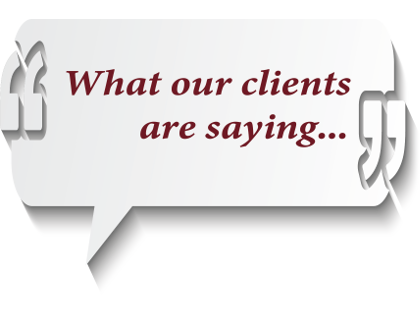 Tracy Cruz
Mid-Michigan is professional, quick and hardworking for their customers. We in the past did our own insurance purchases and inquiries because of feeling not taken seriously or our needs met with past insurance agencies.
This was a complete restoration of faith. Our broker Torry is quick, determined and willing to answer all our questions and concerns no matter how big or small.
We feel heard, cared about, valued as customers and feel we get the best possible deals with our finances and well-being in mind. I would recommend anyone seeking insurance to give them a try. We are beyond thankful we did.
---
Marlene Adams
Mid-Michigan Insurance Agency in Mt. Pleasant MI is a wonderful company. The staff is the best (especially Torrey and Wren) and they go out of their way to be helpful, friendly and courteous.
We have been with this agency for several years and our experience has been nothing but pleasurable. It's like you're part of their family.
Unfortunately we had to file a claim recently and, having worked with other insurance agencies in the past, my husband and I were not looking forward to doing so. Even though we rarely file an insurance claim (and historically found that claim filing was not a pleasant experience) the folks at this agency made it seamless and took very good care of us. I can't thank them enough for all that they did to assist us.
I highly recommend this agency! You will be very pleased with their entire staff and services.
---
Christy B
Fantastic customer support. I have used Mid-Michigan for several years and they are always professional, courteous, and helpful. Recently, in a time-critical situation to obtain commercial coverage, Dave Bergman went above and beyond to get it done. They're the best!
---
Rita S
Am so grateful for Mid-Michigan Insurance Agency. David Bergman worked tirelessly to help resolve my claim successfully – it would not have happened without his efforts on my behalf. You definitely want him on your side when problems arise – he fights for his clients. And he gets the job done!
---
Regan Quatro
Mid-Michigan Insurance Agency has been great to work with. They are always available and very helpful when needed. I would recommend doing business with them.
---
Haley Balzer
They take care of anything we need and the staff is wonderful and prompt no matter the need. Competitive pricing and overall a great company, we wouldn't consider using anyone else.
---
Dick Webster
Caring professional considerate friendly and helpful. I have been very pleased with everyone I have talked with at this office. I do believe I have talked with everyone in this office at one time or other. If you are tired of talking to a recording consider using this agency.
---
Kyle Stansberry
Great service! Wren was thorough, helpful, and quick to communicate with me throughout the insurance process.
---
David Wendel
Positive: Professionalism, Quality, Responsiveness, Value
Usually everything is quiet, like no news is good news, but when we had a claim, this team responded quickly.
---
Mary Herren
They have always helped us with any issues that came up. We received our reimbursement quickly when presenting a bill for a tow for car trouble.
---
Jerry Cavalieri
The best insurance office and service around. Try them you will not be disappointed. The entire office staff is very professional. Your insurance needs will be handled effectively and honestly.
---
John Thomas
Great company to work with. Very responsive and caring.
---
Angie Rinz
Some of the greatest people I have ever dealt with! Clay, Jeannette and Becky make my job easy. I worked in retail/customer service for over 25 years so I expect a lot when it comes to customer service. I can honestly say that they have always surpassed my expectations. Do yourself a favor and give them the opportunity to handle your insurance needs. You definitely won't be disappointed!
---
Nic Sharp
They always do their best for me and the price is great. Bought a new van and hit a deer after my first payment….oops. 4,400 bucks later I was driving it again in 2 weeks, all paid. These folks are nice.
---
Denise Robertson
The team at Mid-Michigan do a great job supporting our commercial needs. They are very responsive and willing to help whenever necessary. A truly wonderful group to work with. I highly recommend them!
---
Zachary Gauger
After leaving the care of this agency temporarily, I was welcomed back ans treated respectfully by its staff. The staff of this branch made sure I got the best possible car insurance available to a college student just starting out. And I couldnt have asked for a better introduction.
---
Cathryn Geweniger
We transferred our home and auto policies over to Mid Michigan recently. We feel like they have a very professional, yet personal staff who has always answered our questions and made our transition very easy. They saved us a lot of money on our homeowner's insurance as well! Can't thank them enough!
---
Tina Foote-Steere
Mid Michigan Insurance Agency has the most amazing staff.
---
Bob Storrer
Wonderful people, very helpful and friendly!!!
---
Steph Beffanie
They've been helping me with my insurance and renters insurance for years. Everyone is super friendly and very knowledgeable. I trust them to handle all the details because I know nothing about insurance.
---
Brandy French
My name is Brandy. My husband, Tim, and I use Mid Michigan for everything we have. The ladies are so great and relatable there. We own two houses, three cars and a boat and they were able to get us complete coverage customized to our needs through various insurance companies. That's the greatest benefit with using them. You are not limited by assumed loyalty to just one insurance company, these ladies really just care about getting you the best deal on the best coverage available in looking at your assets individually to see what is truly needed while also working those elusive discounts for having other things like the right bank account and the right health insurance, things you wouldn't think mattered. I recommend them to anyone who doesn't want to waste their time or money. They will work hard for you and your family.
---
Debbie Henry
Torry Hannaford was very helpful and honest when looking for house insurance.
---
Andy Abid
Great service…great value… excellent people
---
C Ross
Mid-Michigan Industries is a wonderful place to work. I have never met a more well rounded group of people to run this place, that all have the same passion of helping people with special needs. They always go above and beyond of their person served. Awesome place to work and have services provided by.
---
Misc General Email
Great service and pricing! Always keeping up with the changes of our facilities and commercial Insurance needs with competitive pricing. Such a positive change from the terrible terrible service and poor pricing we had from The Stupid Cable TV Commercials Insurance Company of Midland.
---
Robin Hart
Positive: Professionalism, Quality, Responsiveness, Value
My agent worked very hard finding the right insurance that fit my needs. Always was in contact quickly and got my policy going sooner than I expected.
---
Sareta Jacobs
Great insurance place, (haven't had to deal with claims) low rates that are comparable to others. Polite staff
---
Jeff Phinney
The staff are amazing!!! They have helped me get affordable commercial liability insurance and bond vehicle titles. Always professional and willing to help. I highly recommend them to everyone.
---
Antonio Sharpe
The entire staff is excellent from top to bottom. David is my agent. He is great. Also the support staff in the office is highly efficient. Saved me a lot of money as well.
---
Butch Krueger
I have used mid Michigan insurance for as long as I can remember, this is a company that would go above and beyond for any of your needs! From the agents to the girls in the office they take care of everything from getting a better rate to making sure your claims or what they need to be in order to get processed quickly and smoothly we have never had any complaints about this company
---
Belinda Cook
Great company, been with them over 20 years. Even moved over an hour away and wouldn't change companies to one in the city I live in now. Service is quick, efficient and reliable.
---
Sue Ryckman
Always willingly to work with you when they can
---
k9 Connection
Family owned business. Everyone is very professional and will go the extra mile to get you the best rates possible. Highly recommend them for all of your insurance needs.
---
Michael Bell
Knowledgeable, fast, and friendly! Clay handles all our business policies and I highly recommend anyone give Mid Michigan Insurance a call.
---
Stevie Time Travel
These guys are the best! I never have to worry about anything related to my car and renters insurance. They just take care of everything. 🙂
---
Knitrob B
Excellent place to get insurance!
---
Stephanie Butcher
I've been using this place for years for my car and renters insurance and they are knowledgeable, friendly and very fair in pricing. I trust them to take care of all the details because I know nothing about insurance.
---
Christy Mathewson
Great service, been with them for over 30 years always there for us home & auto great group of people. They go above and beyond in service.
---
Kazem Hodroge
Always professional and always good service!
---
Jamie DeCatur
We have been working with Becky and Jeannette in the Mt. Pleasant office for over 10 years now and have had nothing but positive experiences. They continually go above and beyond their duties to serve their customers.
---
Tracy Ranville
Very friendly customer service, always willing to answer a question or email over a lost proof of insurance. They also have great pricing.
---
Thomas McConnon
Positive: Professionalism, Responsiveness
They are prompt. A real person always answers the phone. They are so friendly. Always always willing to answer questions.
---
Bruna Osako Rocha
Great insurance agency!
---
Jason Braun
Great Company! I have purchased both commercial and personal policies. Great service and excellent pricing every time.
---
Treasa Villanueva
This company has never done me wrong .. They are very helpful and not only a business but friendly and helpful and there for you. Thank you mid Michigan
---
Rita Romer
Wren Walker was extremely helpful. She answered all of my questions. It was a pleasure to speak with her.
---
Lisa Zomer
Great personal service and representatives who take the time to talk and clarify the confusing world of insurance! I've been a client since I got my license!
---
Michael Hawkins
Positive: Professionalism, Quality, Responsiveness, Value
Best insurance agency in Mt Pleasant or in the state in my opinion.
---
Marie Lannen
Torri is very thorough, polite and comforting! I'd recommend this agency to anyone I care about.
---
Michael Mcnabb
Really great people to deal with they treat you like family and friends. They work for your best interest.
---
Kevin Blackhurst
Always have the time for an in person full yearly review of my insurance needs unlike my last agency.
---
Joys Puzzle Lamps
Positive: Professionalism, Quality, Responsiveness, Value
They are always ready to answer questions and process your request efficiently and professionally.
---
Cheryl Gray
Best place to get insurance. Friendly people. Decent rates.
---
Zhen Wang
I have stayed with this agency for 7 years. It's trust-able.
---
Alvin Zygmunt
Friendly knowledgeable efficient
---
Brian Douglas
They are easy to work with and get back to you in a timely manner
---
Valerie Bergman
Always available to answer questions and readily make requested changes.
---
Stumppmfjnnd Huerta
Torry Hannaford is top notch agent, prompt and professional
---
Sena Hutcheson
Always quick to respond, great customer service.
---
Peter Price
Friendly, great customer service, and good communication!
---
Gayla Richmond
Wonderful environment. Great rates. Enjoyable experiences.
---
Larry Powell
Positive: Professionalism, Quality, Responsiveness, Value
Great service provided by great people!!
---
Hartsy74
ALWAYS QUICK SERVICE AND A CAN DO ATTITUDE.
---
Randy L
all good. no issues at all.
---
Jim Walker
Positive: Professionalism, Quality, Responsiveness
They are always there when I need them.
---
Nick Fandaj
Awesome service and very well organized
---
Tom Chiles
Very reliable!
---
Lisa Bergman
Love the commercial department
---
Mike Jae
Great service!
---
Steve Pressley
Positive: Responsiveness
---
Jeff Phinney
Positive: Professionalism, Responsiveness
---
Donna Revelett
Positive: Value
---
John Ley
Positive: Professionalism, Quality, Responsiveness, Value
---
Craig Snead II
Positive: Responsiveness
---
James Hasso
Positive: Professionalism, Quality, Responsiveness, Value
---
Pat's Food Center
Positive: Professionalism, Quality, Responsiveness, Value
---
David Bergman
Positive: Professionalism, Quality, Responsiveness, Value
---
Michelle Webb
Positive: Responsiveness
---
Durres Saranda
Positive: Professionalism
---
Gregory Spaulding
Positive: Professionalism, Quality, Responsiveness
---
Jamie Deruischer
Positive: Professionalism, Quality, Responsiveness, Value
---
Larry Szyska
Positive: Professionalism, Quality, Responsiveness, Value
---
Kim Sexton
Positive: Professionalism, Responsiveness
---
Kyle Depue
Positive: Professionalism, Quality, Responsiveness, Value
---
Dave Dennison
Positive: Professionalism, Quality, Responsiveness, Value
---
Tim Dumont
Positive: Professionalism, Quality
---
Michael Davison
Positive: Professionalism
---
Rachelle Loomis
Positive: Quality, Value
---
Bruce Spinale
Positive: Responsiveness
---
Tracey Brooks
Positive: Professionalism, Quality, Responsiveness, Value
---
Tim Trout
Positive: Professionalism, Responsiveness, Value
---
G and C Services (Bobbie & Nancy)
Positive: Professionalism, Quality, Responsiveness, Value
---
Gerald Buckley
Positive: Value